Fabric Ink Rollers
 Block print onto textiles and fabric with this specially-designed absorbent fabric roller. Designed to pickup and transfer thinner water-based inks, like screen printing ink or fabric paint, which would be too slippery for a normal roller. Ingenious!
Where to Buy our Products
Have you seen a product that you would like to buy? Find out where you can purchase it here.
Dec 2020 26
Hey there! This is Hayley from Buff and Blue.
I've been asked by the folks over at Essdee to do a little beginners tutorial to help you get started with the first steps into printing.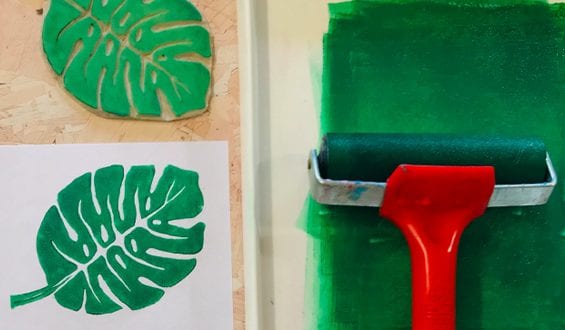 Oct 2020 29
Learn how to make your own pumpkin lino print with our step by step guide. Our blog is full of tips to make the perfect halloween lino print.