Pearlescent ink
Viscous, water based printing inks specially formulated to give smooth flow resulting in excellent coverage and printing properties.
Where to Buy our Products
Have you seen a product that you would like to buy? Find out where you can purchase it here.
Dec 2021 20
Christmas Linoprint ProjectWe have been excited to work with students at Walsall College this term.  We set second year students on the Level 3 Art and Design course a brief to design some Christmas themed linoprints.  We are really impressed with the prints that...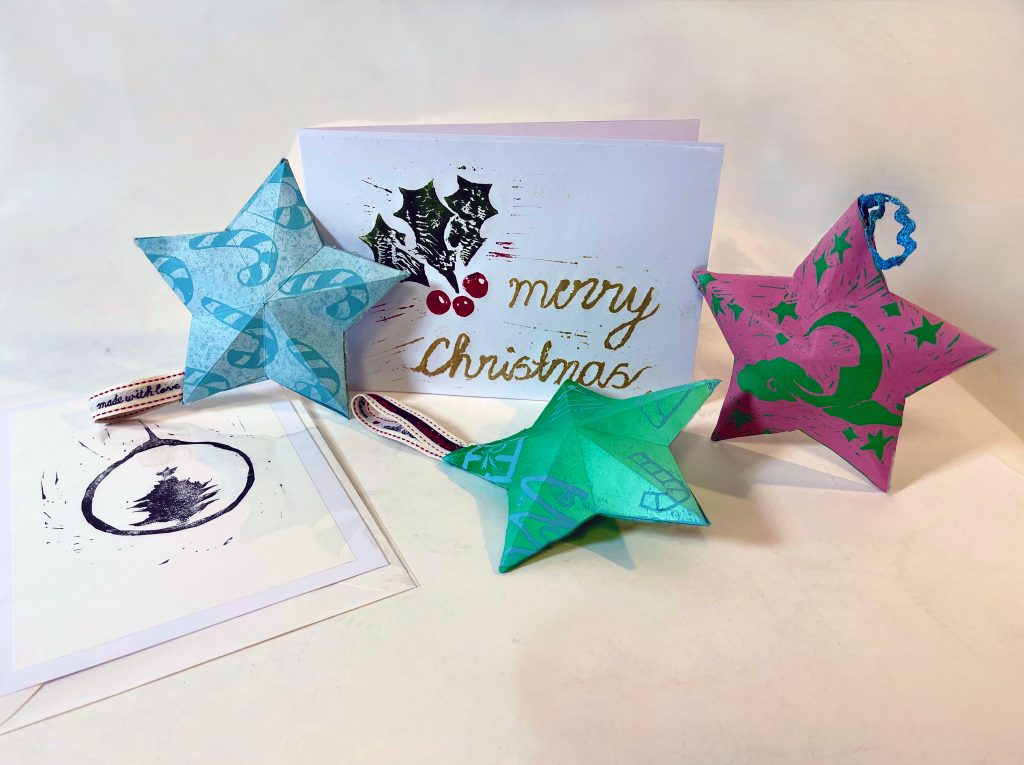 Dec 2021 13
Linoprint artist Dave Hall reveals his top tips for colour mixing your own block prinitng ink. Discover how to achieve an endless rainbow of colours from just a handfull of inks.