Apr 2022 25
We are proud to be sponsoring Print Day in May for the third year running. Our mission is to inspire the next generation of artists and printmakers, so PDiM is a fantastic opportunity for us to help encourage people to get printing. Find out more about Print Day in May and how Essdee are getting involved.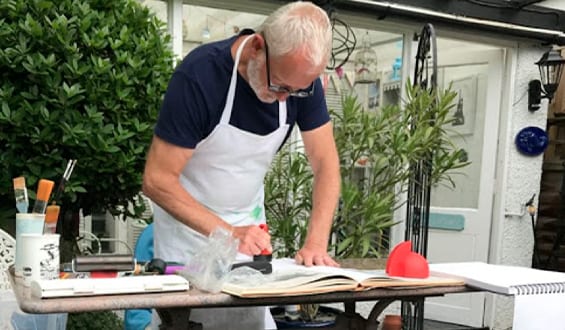 Helpful articles & How To's
Block Printing on Fabric 
Join Sarah from Red Rocking Bird as she shares how to design and print your own fabric at home, in this step by step tutorial in block printing.  Watch to the end to see the gorgeous item that Cosy Organic makes out of the fabric that she prints.
ART PRINT KIT DEMO
Create your own works of art and experiment with artisan printing techniques with this Linoleum printing block.
Customise T-Shirts with Fabric Ink
Join Sarah from Red Rocking Bird as she shows you a variety of techniques to make custom t-shirts at home, including using Essdee Fabric Block Printing Ink.